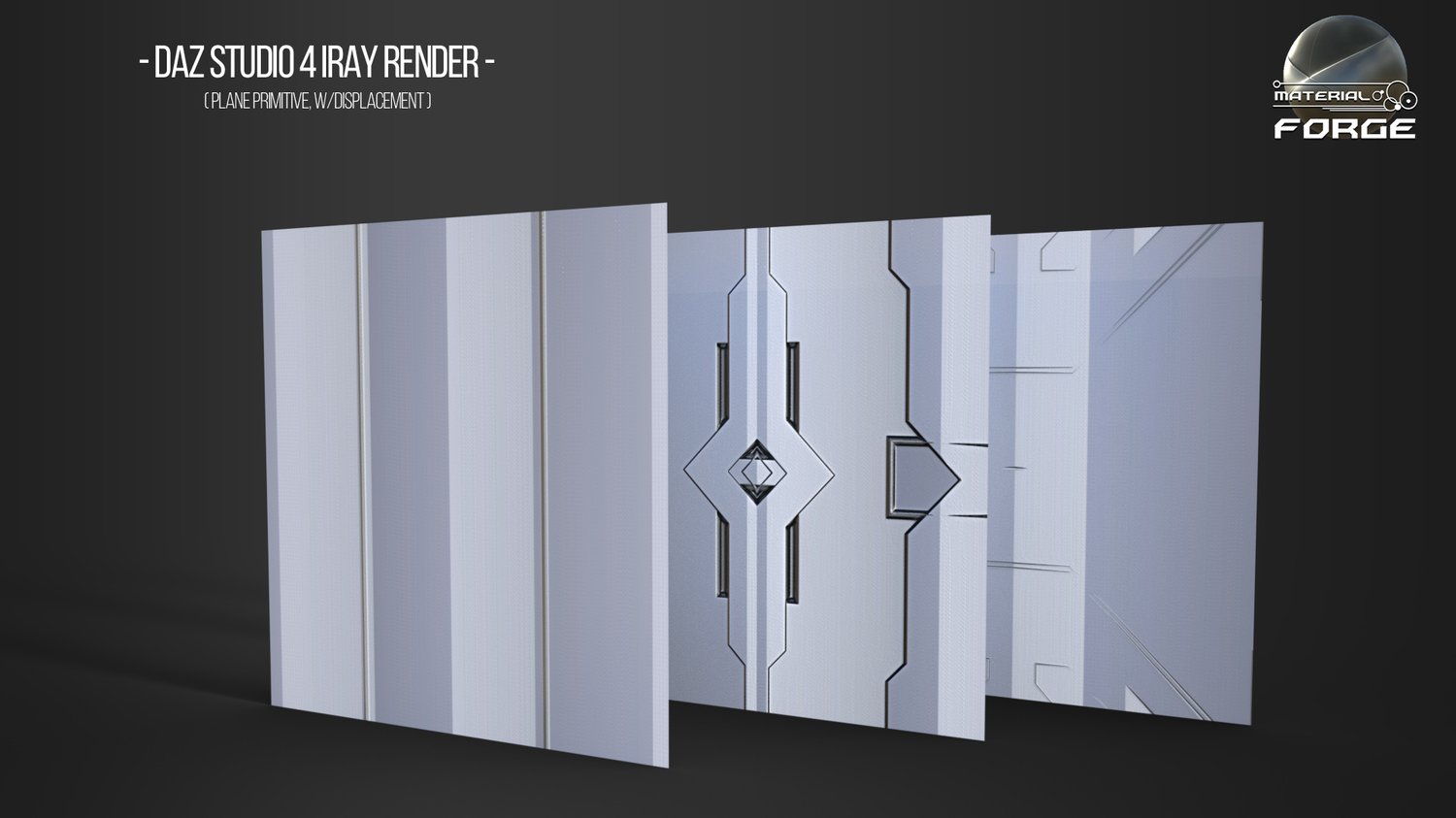 Scifi Panels 1 PBR Materials
For when you need a sleek, clean futuristic look! 
12 scifi panel materials in a white/grey color scheme. The textures will tile seamlessly. Product includes TIFF and JPG maps at 2048x2048.
The following maps are included:
Albedo
Metalness
Displacement
Normal
Ambient Occlusion
Roughness
Specular
Diffuse
See preview images above for each panel, rendered in Marmoset Toolbag 3. A few examples of DAZ Studio 4 iRay renders are also shown.